About us: meet Tales from Africa Travel
Why do we want you to read about us and to meet Tales from Africa Travel? Many travel organisations promise the same: an unforgettable, bespoke, exclusive and sustainable holiday. And we promise that as well! So why choose Tales from Africa Travel?
Well, we are proud of our home, Africa. And we don't just want to show you our home, but make it the place where you have the best holiday of your life. Yes, we make our living that way. But – there is a subtle but huge difference between making money with selling tours, and having the best tour possible and making money with that. That difference is what we are all about. Call it professional pride, call it passion, call it our promise to you. But don't just believe what we tell you. Check our Facebook, Instagram and LinkedIn pages or our testimonials to see what others say about us. Check how we handle this and then make up your own mind about us. Are you ready to experience Africa with Real people, through Real experiences, in a Real sustainable way?
"It always seems impossible until it is done" – Nelson Mandela
This quote by Nelson Mandela challenged us to realize our dream of founding a truly sustainable and responsible tour operator. We believe that tourism should leave more than footprints, should help nature, should help the people who live there. That tourism should inspire, teach and let visitors experience what Africa is really like. Not touristic Africa, but the real undiscovered continent that is Africa.
Our Africa is the Africa of endless horizons, stunning landscapes and the richest wildlife ecosystems on Earth. It's where we dream of the last frontier, of unique places and remote regions where only a lucky few dare to tread. We believe that luxury is not only found in your lodge but especially through our exclusive, bespoke experiences.
It is also the Africa of wildly different people, people who will receive you with open arms in their homes, their villages and towns and who will share their lifestyle with you. The Africa where tourists help maintain the environment, help locals grow, develop, and are welcomed as honoured guests, not as money-machines. It's the Africa where your visit has a positive impact on the environment and helps maintain it for future generations.
We are a Travelife Partner, are Fair Trade Tourism Approved, using Responsible providers, offering Zero Carbon Travel and where respect for wildlife is paramount. Travelling with Tales from Africa Travel is real sustainable tourism, not token sustainability, or greenwash, but by offering you bespoke off-the-beaten-track experiences. We will show you that travelling sustainably leads to more meaningful experiences which make a difference in these communities and ecosystems.
About us: the facts about the Tales:
Over 60 combined years' experience in sustainable tourism
51% BBEE and 50% female ownership and management
Travelife Partner and Fair Trade Tourism Approved accreditation
All staff are trained in Travelife standards and TheCode (against children in sex-tourism) practices.
We are signee of the Blood Lion's pledge, and the SATSA animal interaction charter. This means a.o. a strict 'hands-off' policy towards animal interactions and active wildlife protection policies.
Proven personal participation in developing community experiences in Makushu, Mashishimale and Goedverwacht.
All Carbon emissions in our office practices are minimized through (a.o.) a working-from-home policy and full Carbon-offsetting of our own full footprint.
We believe in Fair Trade business practices, a fair business model for all involved – in other words, rates that work for both of us. Not low budget, but sustainable value for money.
Member of Cape Town Tourism.
Coverage of South Africa, Namibia, Botswana, Zambia, Mozambique, eSwatini, Lesotho, Zimbabwe, Kenya, Rwanda, Uganda, Tanzania, Madagascar, Mauritius and Seychelles.
Solo travel, couples, families and small groups for all ages.
Travel for all genders and LGBTQI+ in some of our destinations (restricted by local law except for South Africa).
About us: What will you get?
Unique bespoke itineraries that combine highlights with off-the-beaten track experiences, combining:

4×4 rooftop-tent camper tours

other adventure activities

Mostly 4- and 5-star, small guesthouses, lodges, tented camps and hotels, where possible Fair Trade Tourism or similar certified. For smaller budgets mid-range accommodations, but most of these are not certified. All locally owned so the money stays inside the country where you travel.
Real community experiences by real local people – no so-called cultural villages.
Choice in any style of travel: self-drive, chauffeur-driven, fully guided, fly-in safari's and/or fully catered fly-camps.
Speed: first answer and, if possible, first quote within one working day.
Tailor-made quotes with extensive description of itinerary, accommodations and activities.
Full COVID-19 Industry Protocols compliance as per WTTC Safe Travel guidelines.
Personal contact and service: one dedicated person for all your requests and handling of the tour from beginning to end.
Travel on a zero-carbon base: all activities, overnights, transport etc. will be fully carbon off-set through one of the reforestation projects in South Africa from Trees for Travel.
24/7 emergency service.
So, let us share the magic, the wonder that is Africa, let us share our Tales from Africa with you. Through sustainable, exciting and well-organized experiences that are guaranteed to give you memories of a lifetime. As Madiba, Nelson Mandela, said:
"A good heart and a good head are a formidable combination"
You dream of exotic Tales from Africa
Return home with your own wild and exotic Tales from Africa. REAL Experiences. REAL People. REAL Sustainable. This is what you want.
Be More than a Traveler, be a Local
Travel is a life-affirming experience for you. You want to have fun, immerse yourself, be fair and to make a difference. You want to
Real Experiences
What you see, hear, touch and smell are what makes your holiday a dream come true. We offer an experience, not a hotel.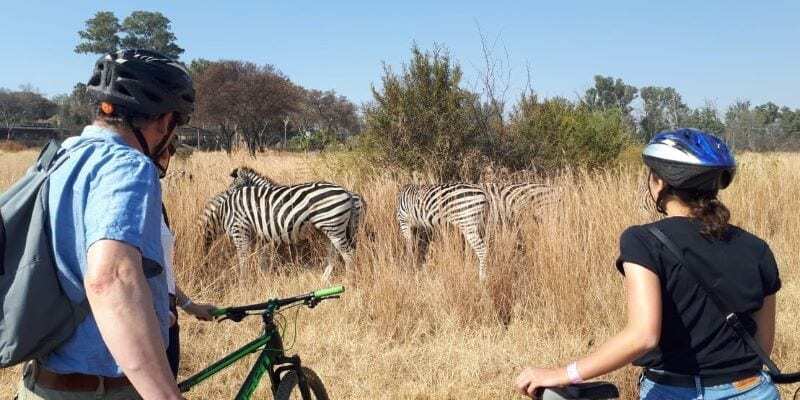 You believe in Ecotourism
Do you want your children to live their African Dream too? Responsible providers, Zero Carbon Travel and respect for wildlife are standard!
Real Sustainable
You want to travel truly responsible. No greenwashing. Certified hotels and real community experiences by real local people.
You want to Deal with Real People
You are tired of dealing with chatbots. Being just another number. Slotting into just another tour. You want personal service and to