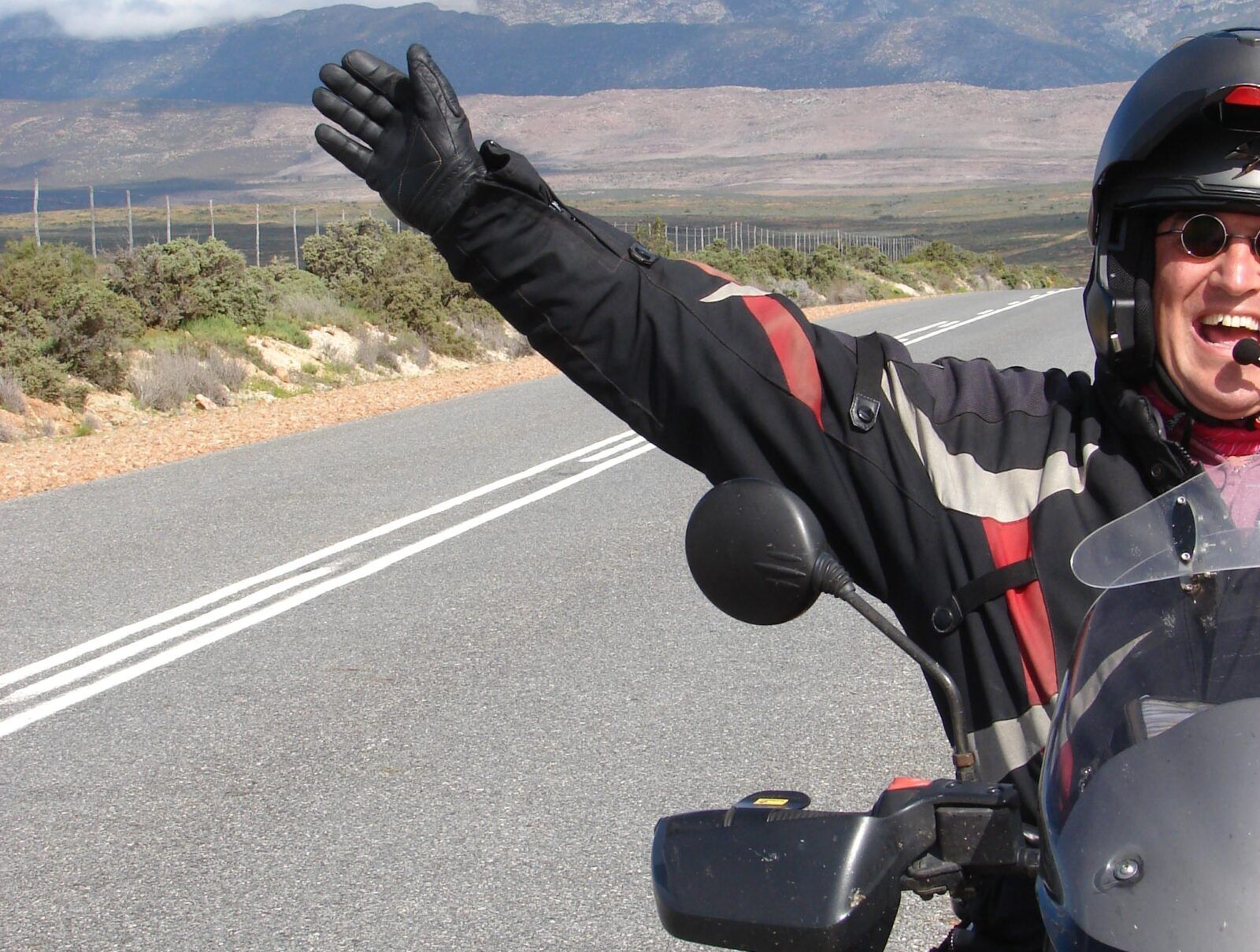 The Freedom of the Open Road
You are an avid motorbike rider and are looking for the ride of your life. On one our 'The Freedom of the Open Road' motorbike tours, you combine Safari with the greatest rides in Africa, on gravel or on tar. Go for the ride of your life and be
Ready to roam
Want to ride a motorbike through Africa? Going motorcycling in Namibia, South Africa or Botswana?
Africa has no secrets for Tales from Africa's dedicated motorbike tours brand: Ride2Roam.
At Ride2Roam we will make your motorcycle adventure different. Not just an ordinary motorbike tour.
No, during your motorbike holiday we will show you what southern Africa really is about.
Different, because our tours are made by bikers for bikers. With us, you don't just book a hotel and a motorbike, but the experience of a lifetime.
Different: no mass-tourism, but riding by yourself on your own private motorcycle tour, or in a small, international group of motorbikers over the best riding roads in South Africa, Namibia and Botswana. Guided where necessary, self-guided where possible.
Different: our tours are not about the destination but about the ride. Your ride combines big five safaris with the greatest roads of Africa. Not the shortest roads, the greatest roads.
The Freedom of the Open Road motorbike tours
Drift along the beautiful coastal roads, carve your corners on the mountain passes or throw up some dust in the desert. Go for the ride of your life on the best, most scenic and interesting roads in South Africa, Namibia or Botswana.
Ride gravel or tar roads, or go dual-road. All is possible when we tailor-make your tour.
Yes. Motorcycle tours from Ride2Roam are different. Definitely different!
This is experiential travel at its best. Here are some ideas to inspire you. Nothing is set in stone, all can be combined, adjusted, changed to make your own bespoke holiday!