Real sustainable tourism in Africa
We believe in Real sustainable tourism in Africa. We believe that tourism should leave more than footprints, should help nature, should help the people who live there. That tourism should inspire, teach and let visitors experience what Africa is really like. Not touristic Africa, but the real undiscovered continent that is Africa. Real sustainable tourism, organised by Real people. Offering you Real experiences.
Our Africa is the Africa of endless horizons, stunning landscapes and the richest wildlife ecosystems on Earth. It's where we dream of the last frontier, of unique places and remote regions where only a lucky few dare to thread.
This is also the Africa of wildly different people, people who will receive you with open arms in their homes, their villages and towns and who will share their lifestyle with you. The Africa where tourists help maintain the environment, help locals grow and develop and are welcomed as honored guests, not as money-machines. It's the Africa where your visit impacts the environment in a positive way and helps maintain it for future generations. This is real sustainable tourism, this is Tales from Africa Travel, this is all about you and what you want.
Your booking is safe during Covid-19
We were all dreaming about our next holiday when suddenly, without warning, the world changed. We understand the uncertainty that the Covid-19 pandemic brings and work with you, our guest, to make your holiday happen. In a safe and controlled way, without having to fork out money long in advance and not knowing whether you will get a refund if the situation worsens.
How we envision you can book right now without financial risks:
no deposits
No penalties for Covid-19 related cancellations
Where the above is not possible, you need to accord any changes in deposit or conditions before booking
Payment only 2 weeks before the start of your tour
Choose free rebooking or a refund if travel is not possible
Feel safe while you travel:
Our itineraries minimise the risks of catching Covid-19 by going to exclusive, small and remote lodges
We have the Safe Travels compliance with Covid-19 industry protocols certificate
And we only book places that have the strict Covid-19 regulations / protocols in place
We book your African PCR-tests, where possible in your lodge
If something happens, health care in private hospitals is excellent
Almost all African countries are open for travel. Read our e-book 'Which African countries are open for travel' for the details.
For 2021, we can do last-minute bookings.
For 2022, many places are quickly filling up. Don't wait, book now to avoid disappointment.
Know what you want?
Find Inspiration for your Own Tour
These example tours are here to inspire you, they are not fixed (except for the rail tours). We organize for you a bespoke individual holiday, so you can combine, change, adjust, upgrade or simplify and ask for anything else until it's your perfect holiday. Just tell us your dream, how long you want to travel and any budget limits. We will make it happen!
Want some inspiration first?
Find your real sustainable tourism in Africa Experience
We believe is that what you see, what you hear, what you touch and what you smell is what makes your African holiday a dream come true – not how your hotel looks. In other words, we are not a hotel booking site but a site where you choose your own, unique experience.
Some experiences are very luxurious, like our train tours, gorgeous lodges or lavish wellness retreats. With other experiences the luxury is all about having an unique encounter, sleeping out under an incredible canopy of stars or going deep into the African bush and dessert.
Isn't it time to step away from the masses and trod the untrodden paths? We offer real, sustainable and bespoke experiences in Africa.
Want to learn about us?
You and real sustainable tourism in Africa
You dream of exotic Tales from Africa
Return home with your own wild and exotic Tales from Africa. REAL Experiences, REAL People, REAL Sustainable. This is what you want.
Be More than a Traveler, be a Local
Travel is a life-affirming experience for you. You want to have fun, immerse yourself, be fair and make a difference. You want to
Real Experiences
What you see, hear, touch and smell are what makes your holiday a dream come true. We offer an experience, not a hotel.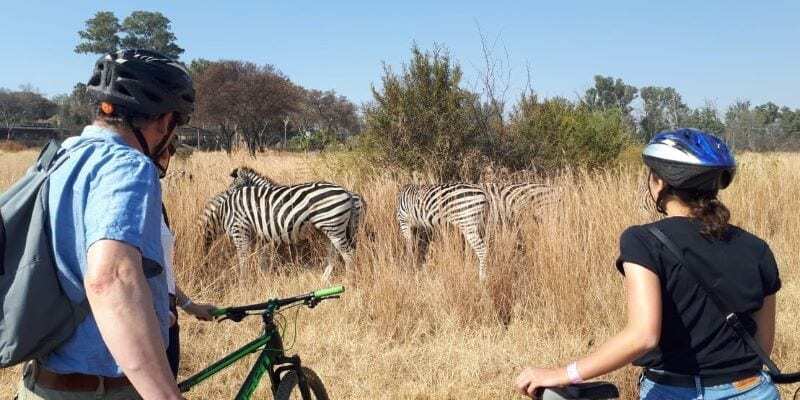 You believe in Ecotourism
Do you want your children to live their African Dream too? Responsible providers, Zero Carbon Travel and respect for wildlife are standard!
Real Sustainable
You want to travel truly responsible. No greenwashing. Certified hotels and real community experiences by real local people.
You want to Deal with Real People
You are tired of dealing with chatbots. Being just another number. Slotting into just another tour. You want personal service and to
Our Latest Tales
You want to know about Africa, it's history, the folklore, the interesting facts. Because you want to understand this fascinating continent. Our stories and blogs will give you an insight into the legends. Tales that tell you facts about wildlife you didn't know. And that take you into the mind of the people that call Africa home.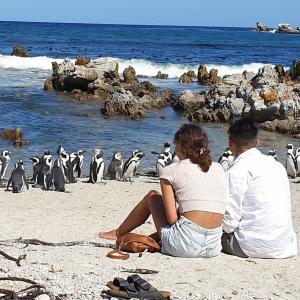 When you think of animals, you'll likely think The Big Five. But we'll bet you have not thought…
Hidden in the mountains in the far north of South Africa lies one of Africa's most sacred sites:…
Our free e-Books
'Here there be dragons'. Until a couple of centuries ago you'd find this written on a map of Africa. Even today, often knowledge about this last frontier is sketchy and incorrect. Because knowledge is the key to finding the most satisfying way to realize your dreams about Africa, we give you our free e-books.
Update 20 April '21 how to travel safely to Africa during Covid-19
Practical tips for self-driving in Africa