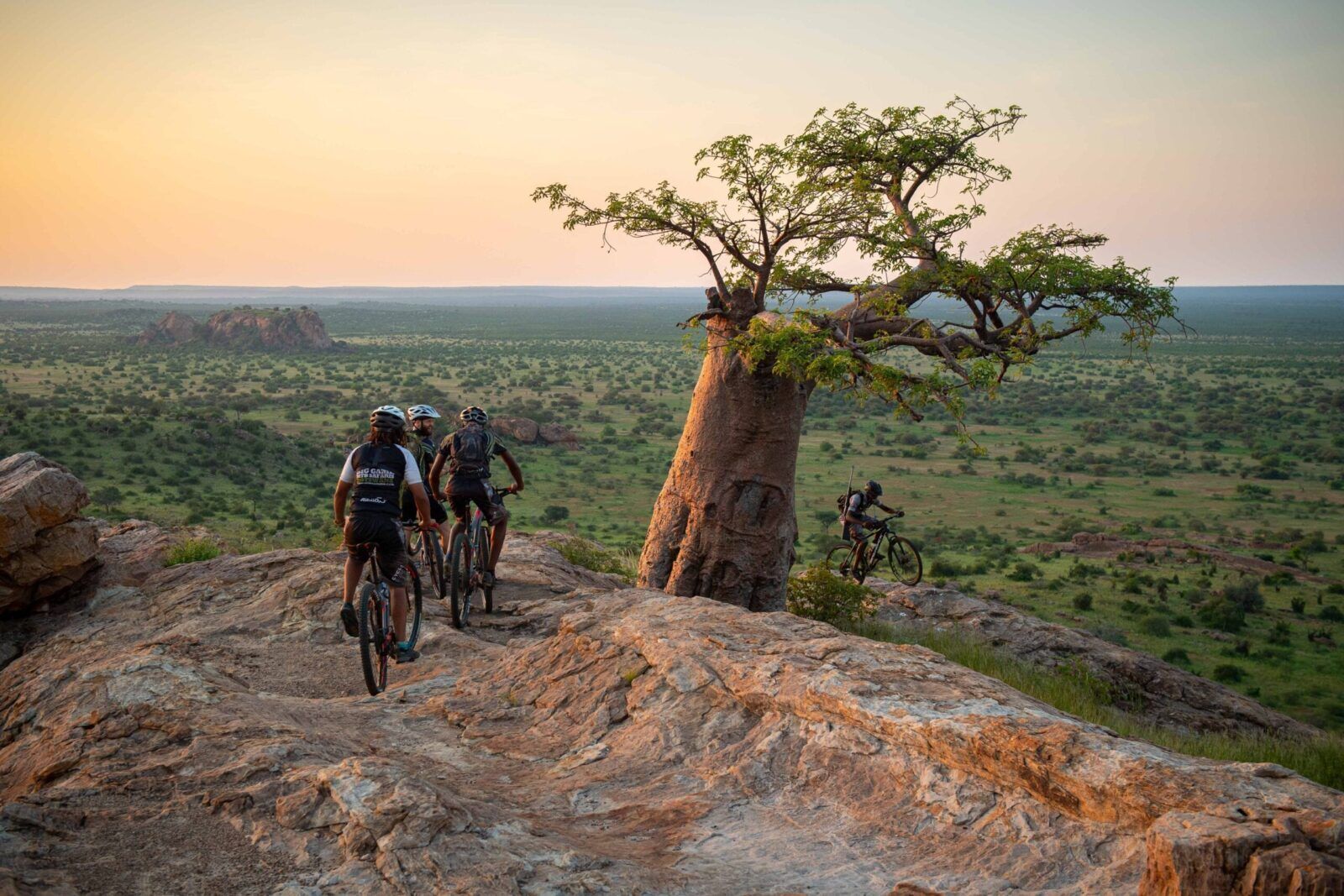 You are Crazy about Cycling in Africa
Your heart beats to the rhythm of your wheels. Any ride you fancy from wild mountain bike adventures to luxury gourmet road cycling tours. You are crazy about cycling in Africa!
Cycling expeditions in Southern Africa
Nothing stirs your blood like moving yourself across the landscape with only the sound of your own breathing and the noise of your tires on the road in your ears.
Africa is a paradise for cyclists, whether mountain biking or road tours. Glorious mountain roads, narrow forest tracks, wide-open landscapes and ever-changing sceneries – not to mention the rich wildlife.
Africa has it all for cyclists. Ride wide tar roads or negotiate the steepest mountain trajectories – and everything in between.
Cycle through the yearly flower explosion in South Africa's Namaqualand or with an armed ranger in the land of giant Baobab trees in Botswana's Tuli wildlife reserve. Here you ride elephant tracks between Baobab trees and over rocky outcrops.
Combine gourmet eating experiences with riding the Swartberg mountains around Oudtshoorn.
Or discover the beautiful scenery of the Cape, culminating in participation in the Cape Town cycle tour, the world's largest individually timed cycle race with over 35,000 riders.
You have 6 hours to ride a scenic 109 km (68 mi) circular route from Cape Town down the Cape Peninsula and back.
You are Crazy about Cycling in East Africa
Cycling along Kenya's 'string of pearls', the lakes in the Great Rift Valley, takes you from soda lake to sweet water lake and through villages and towns where cyclists are welcome guests.
A unique way to discover a unique country! Cycling along the Equator is an experience you'll remember the rest of your life.
This is experiential travel at its best. Here are some ideas to inspire you. Nothing is set in stone, all can be combined, adjusted, changed to make your own bespoke holiday!