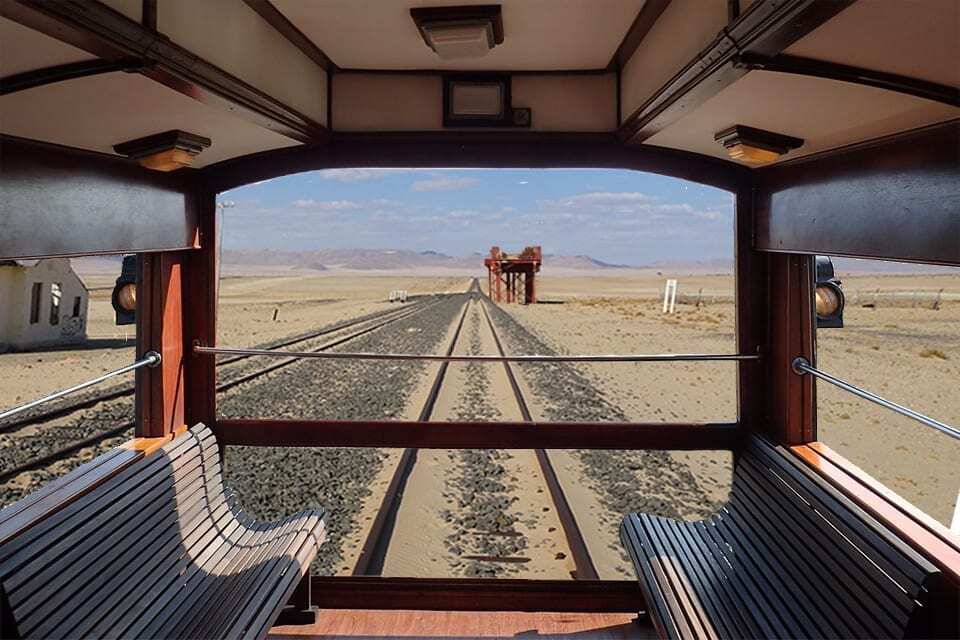 You want to Experience the Romance of Rail
You are fascinated by the old-world charm of a Rail experience. Go on safari from the train and relive the glory days of railroad travel. You want to experience the romance of rail in Africa.
Romantic rail experiences
Recapture the romance of a bygone era when travelers experienced the magic and mystery of Africa in a relaxed and elegant fashion.
Journey by train across the fascinating landscapes of Southern Africa. You live onboard the train and make daily excursions to take you deep into the bush, wildlife and culture of Africa.
The classic wood-panelled coaches are the epitome of comfort with period features combining with modern technology.
The service is discreet and friendly with an enthusiastic team of chefs ensuring guests' every need is catered for.
There is an accent on fresh local ingredients and traditional dishes are a specialty.
Luxury or most luxurious?
Choose between the spectacular railway adventures of the 4-star Shongololo Express or the most luxurious train in the world: the 5-star Rovos rail.
The Shongololo Express is aimed at those that want to journey by train and discover Africa that way. There are plenty of excursions included to enable you can make your safari's from the train.
The ambiance is smart-casual and less formal compared to the Rovos Rail. The suites onboard are luxurious and have their own bathroom. The wood-paneled suites and the elegance of the dining car makes for an unforgettable journey on which you will experience the romance of rail in Africa.
Rovos Rail is Africa's and indeed the world's most luxurious train. Old-style elegance throughout the suites, the service, the dinner cars, the whole train reflects the ideology that this experience is all about the journey by train. There are regular excursions so you will get to know the countries you travel through. Formal dress-code during the chef-prepared dinners and after-dinner drinks make this a stylish unforgettable journey. Rovos Rail takes the experience of the romance of rail in Africa to its ultimate level.
This is experiential travel at its best. Here are some ideas and example tours to inspire you. Nothing is set in stone, all can be combined, adjusted, changed to make your own bespoke holiday!
Experience the romance of rail in Africa